Huawei connect 2023 Paris was held from November 15-16. Jacqueline Shi, the president of Huawei Cloud Global Marketing and Sales Service, said in her keynote address:

"The time is ripe to accelerate intelligent transformation. Huawei Cloud strives to be the preferred cloud for this transformation. We are ready to work alongside our customers and partners through their journeys. We aim to spark innovation, build strong local support, and enable the local ecosystem 'In Europe, For Europe', creating value and sharing success together."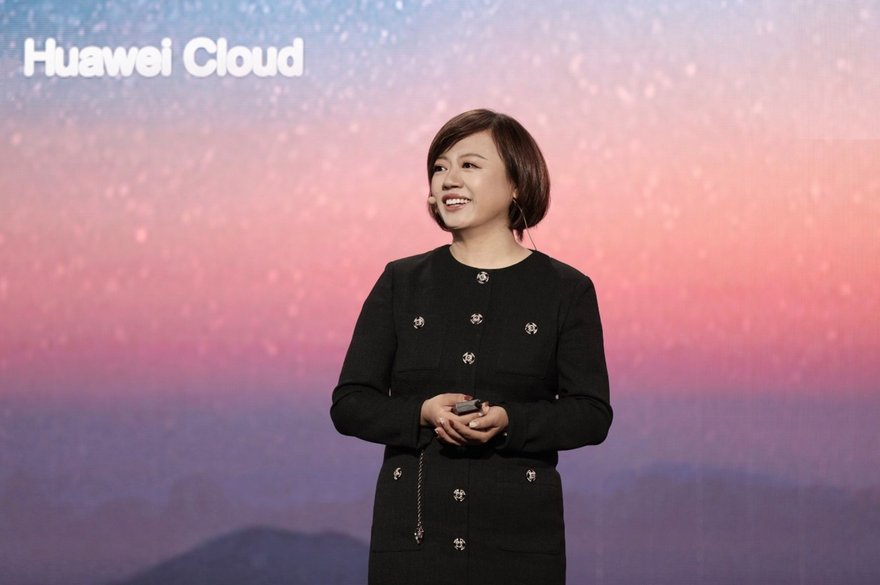 Continuous innovation in cloud native, data, and AI
Huawei Cloud is committed to the "Everything as a Service" strategy. Simply put, 'Everything-as-a-Service' brings together Infrastructure-as-a-Service, Technology-as-a-Service, and Expertise-as-a-Service in a unified approach to provide a complete range of digital solutions within a comprehensive ecosystem of partnerships.
KooVerse is Huawei Cloud's global infrastructure of storage, compute, and networking. Currently consisting of 84 availability zones (AZs) in 30 Regions, it serves customers in more than 170 countries and regions.
As the only founding member of the Cloud Native Computing Foundation (CNCF) from Asia, Huawei Cloud leads cloud native and has helped 433, the world's largest football community from the Netherlands, improve video content production efficiency and reduce its total cloud cost by 25 percent.
Huawei has over 20 years of experience in databases. GaussDB, a next-generation distributed cloud database, leverages new technologies to excel with high availability, security, performance, scalability, and intelligence. It offers easy deployment and migration experience when building databases. Currently, Huawei Cloud has deployed over 6,000 GaussDB distributed nodes worldwide.
Sticking to its "AI for Industries" strategy, Huawei Cloud tailors intelligent models on its Pangu models for a wide range of industries, such as finance, government, manufacturing, mining, meteorology, and railway.
In meteorology, the Pangu weather model is the first AI model to have surpassed the conventional numerical weather prediction (NWP) methods. The prediction speed is also several orders of magnitude faster, so 10-day forecasts for typhoon trajectory now take 10 seconds instead of five hours.
These results were published in renowned scientific journal Nature this July. In drug R&D, the Pangu drug molecule model reduces the cycle of lead compound discovery from several years to just one month, while slashing R&D costs by 70 percent.
Using the Pangu virtual human model, people quickly build their own virtual humans that come with precise text and voice control. Such virtual humans accurately and fluently introduce and sell products, interacting with viewers in real time in more than 20 languages, once trained in just one language.
Trustworthy cloud services for Europe
Huawei Cloud provides consulting, platforms and data security, and Compliance Compass. It has earned more than 120 security certificates and is a Board Member of the EU Cloud CoC.
Huawei Cloud has also released white papers on privacy protection, data security, and cloud security, shedding light on how to safeguard business privacy and data.
Stability and reliability are the lifeline of Huawei Cloud. Services safeguarded with faults prevented, controlled, and rectified. In addition, Huawei Cloud has a three-layer support system, five service teams in Europe, and 24/7 support centers worldwide.
Global experience, local contribution
European digital economy and technological innovation need a more diverse and dynamic ecosystem. Since industries benefit more when working together, Huawei Cloud shares its expertise as a global cloud service provider to help customers and partners in these industries better expand global markets.
Such expertise comes in the form of open technologies, globalization practices, digitalization experience, and ecosystem capabilities.
Huawei Cloud has helped a Chinese car brand, certify compliance and deploy its solution in just one month for a rapid entry into Europe. Likewise, Huawei Cloud provides French manufacturers with resources needed to expand in China.
Through the "Go Cloud, Go Global" ecosystem program, Huawei Cloud shares its localization experience and industry insights. The number of European partners benefitting in 2023 from this sharing has grown by 400 percent, and their solutions by 500 percent. In the next five years, Huawei Cloud will support 1,000 European startups to grow on the cloud and drive tech innovation.
Huawei Cloud also uses cloud and AI to help Europe conserve ecosystems and species to achieve "Cloud for Good". Huawei Cloud works with global environmental protection organizations, such as IUCN and Rainforest Connection. The use of ICT to protect forests, wetlands, and oceans has helped countries like the Philippines, China, Italy, Norway, Mexico, and Ireland better protect biodiversity.
Upholding the "Everything as a Service" strategy, Huawei Cloud will continue to create new value for industries and accelerate intelligence "In Europe, For Europe" with customers and partners.
More from Huawei
A successful use case for Indonesian telecoms company Matrix NAP Info

New region launches in partnership with STC/Center3

Huawei's multilayer ransomware solutions can stop bad actors in their tracks