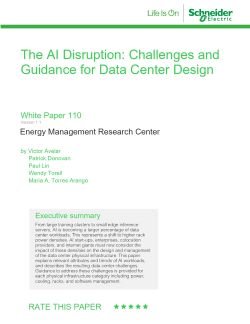 In today's rapidly evolving landscape, the surge in AI applications has triggered a revolution. Whilst a boon to the data center sector, the unprecedented growth of AI does bring challenges.
From soaring energy consumption forecasts to the shift from air to liquid cooling, from demanding rack specs to the critical role of software management tools, this whitepaper provides the insights and solutions needed to adapt and thrive in the age of AI, covering:
AI's Transformative Impact: How is AI reshaping data centers?
Energy Challenge: What's behind AI's growing energy demand and impact?
Innovative Solutions: What options are there for overcoming challenges?
Future-Proof Your Data Center: Is your facility ready for an AI-powered future?