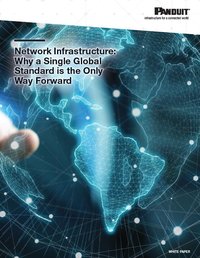 This paper takes a closer look at why infrastructure innovation and standards development is important to the creation of fast and efficient IT network infrastructure. It will also examine what the rapidly changing technology landscape means for procurement leaders. We'll also discuss what suppliers should be able to demonstrate beyond the quality of their network and cabling designs, and how procurement and technology leadership teams can ensure they engage with the right suppliers. And the problems that can be caused by compromising on costs.
Download this free whitepaper to read more.
Download this free whitepaper from Panduit.

Download this free resource from Panduit.