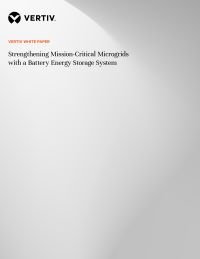 When major events are excluded, the average duration of power interruptions customers experienced each year from 2013 to 2021 was around two hours. Different factors cause these interruptions, including bad weather, overgrown vegetation, and lagging utility practices, such as insufficient maintenance of legacy systems and components.
But as data centers can't go without power, even for a few minutes, operators' preferred option for gaining extended backup power is the diesel genset.
This whitepaper explores battery energy storage systems (BESS), an always-on energy source to contribute to day-to-day supply, improve operational resiliency, and deliver sustainability benefits.