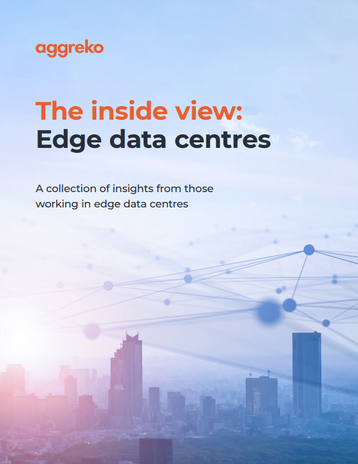 Forecasts suggest a period of sustained growth for Edge data centres, with one analyst predicting the market's total value to reach $13.5 billion by 2024 – up from $4 billion in 2017*.
It's easy to understand why these projections have been made. By placing servers closer to the end user, Edge data centres are able to better support applications where lower latency is desired. This includes content delivery, such as high-definition streaming, but also key public services like 5G, telemedicine and the roll-out of autonomous vehicles.
These factors will drive demand for agile suppliers to meet the Edge market's needs. This includes new approaches to temperature and humidity control, and greener solutions as well as support with power security and supply.
In this report, Aggreko examines the market in more detail by interviewing key figures within Edge facilities. Read this report now to understand the 'pain points' of key players in the edge data centre market.
*Source in the report.