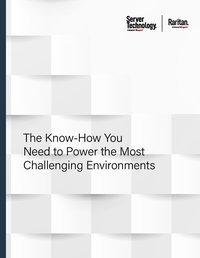 As technology progresses, data centers must address more expansive and unique challenges. As a result, their power distribution equipment must adjust and be able to fulfill these needs.
This varies across data centers according to the physical architecture of the facility, as well as the purpose of the data center; be it a hyperscaler or a data center at the Edge.
This whitepaper covers the various obstacles facing data centers in this changing environment, along with the solutions. Download the whitepaper now to learn how to power, even in the most challenging environments.