Australia is intensely vulnerable to the effects of climate change - but it seems to be at least as likely as other nations to stick its collective head in the sand. In the May 2019 federal elections, the fossil-backing conservative coalition fought off a challenge led by the Labor Party.
In recent years data centers in Australia have suffered from extreme heat and weather, while the country as a whole suffers increasing bushfires and sees the Barrier Reef bleaching and dying due to climate change. Australia is the world's largest exporter of coal and liquified natural gas, and the country's per-capita emission of greenhouse gases is around three times the global average.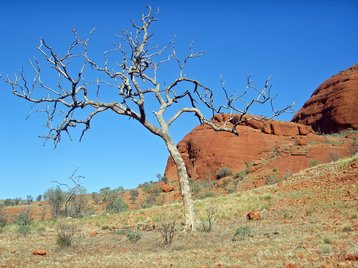 Support from industry
The central government seems to have hit a setback in dealing with the climate emergency, but digital infrastructure may still be onside. Data centers account for almost four percent of Australia's total energy consumption, according to data from the Australian Energy Council. This makes carbon neutrality and energy efficiency in data centers a highly pertinent question.
But are data center operators and the industry taking it seriously? There are encouraging signs, including a report from Australia's ABC News earlier this year, which suggests that a record number of companies are attempting to eliminate their footprint and achieve a carbon neutral position.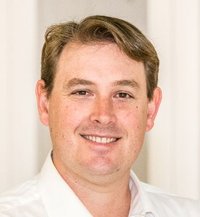 Towards carbon neutrality
"Data center industry operators are certainly progressing towards a carbon neutral outcome and we are seeing an ever-increasing number of customers including [carbon neutrality] in the decision-making process when engaging a colocation provider," said John Henderson, the general manager of Pulse Data Centre, which has an AU$40 million facility in Toowoomba, Queensland.
Environmental sustainability is imperative when partnering both with enterprises and the governments, Henderson says, though he acknowledges that energy efficiency is often simply driven by an economic incentive: the cost of power.
"The price of power is driving efficiency and technology advancement as much as any specific initiative [to go carbon neutral]. Data centers are very long-term assets, so any efficiencies gained are realized over an extended period," he said.
A lot of the demand for carbon neutrality is driven by banks and large organizations, according to Lee Stewart, director of Sydney-based Ndevr Environmental. Banks are reevaluating their supply chain, and Stewart estimates that data center emission could well make up 20 to 30 percent of the total emission for a large bank in Australia.
"I think interest in carbon neutrality is growing. In the last couple of years, the carbon neutrality market grew by 30 percent. I think a lot of it is driven by larger organizations as they start thinking about what they can do for the environment. Carbon neutrality is a really good way to help address sustainability concerns that consumers have," explained Stewart.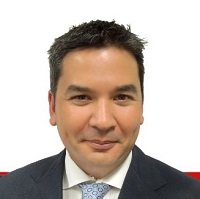 Certifying your greens
How can an environmentally conscious firm know if its data center operator is carbon neutral or making an effort towards sustainable operations? Australian organizations can turn to the National Carbon Offset Standard (NCOS), a voluntary standard to manage greenhouse gas emissions that is managed by the government. According to Stewart, NCOS serves as a good benchmark to validate claims of sustainability.
Another would be NABERS, or the National Australian Built Environment Rating System. Based on a 6-star scale, NABERS is intended to help building owners and tenants understand the environmental impact of their buildings. Stewart himself sat on the technical working group for the NABERS Energy Efficiency Rating for Data Centers, where he championed its implementation five years ago.
"You get a rating for how you run the building. It is not how you build it, but how you run it. [NABERS] looks at how many people are in it, how much energy is used, and whether it's benchmarked to a certain standard," he said.
Because ratings for data centers are benchmarked to a validated PUE, there is no "gaming" the system as some operators with facilities in cooler climates have attempted to do by flaunting their lower PUEs. Stewart said: "The certification process is rigorous and looks at 12 months of data. The figures are validated by an external engineer and then vetted by a panel."
Currently, buildings of more than 1,000 sq m must disclose their NABERS rating under mandatory disclosure rules. Lee is hopeful that this will eventually be extended to data centers, which he feels will level the playing field.
Getting started
Of course, it may be some time before all data centers can be touted as being energy efficient. Henderson observes that Australian data centers were historically built at central locations such as within CBDs (central business districts) with scant consideration for the impact on energy efficiency.
Thankfully, there is a global trend for resources used by cloud providers to be built in locations more amenable for energy efficiency. In line with this trend, Henderson says Pulse DC was constructed 500 meters above sea level where it benefits from the cooler climate.
Ultimately, sustainability is all about the mindset, says Stewart. "It is true that the complexity and process can be daunting for someone who is new to that market: Not all carbon offsets are the same. How much carbon do we use? Who do we trust? Who do we talk to? What do our customers think?"
The problem is when organizations shelve the idea before they even begin by putting it into the "too hard" basket. While challenges do exist, they are not insurmountable and many of the cost barriers are merely false perceptions, says Stewart.
Data center operators can do their part by offering businesses that host with them the option to go carbon neutral, too. For instance, NextDC – which has gone carbon neutral for its corporate operations, has also unveiled an NCOS-compliant colocation opt-in program for customers who want to offset their carbon emissions.
The road to six stars
Stewart ticks some tips for data center operators looking to get a good NABERS rating: "Look at what you can do incrementally, over time. Look at your lighting, upgrade your UPS, engage with your customers to make sure that they set up their servers correctly. Look at containment – just one wrongly configured aisle can upset the balance for the entire hall."
One way to get a five stars NABERS score quicker is to tap into renewable energy, such as with a power purchase agreement with a solar or wind farm. "Data centers draw a big constant load, and energy companies like that. There are some good opportunities for savvy data center operators to negotiate with new renewable energy projects," said Stewart.
"Australia is arguably the dirtiest place to get your energy. It is a problem, but it could be an opportunity as well."