Building at Scale | Asia Pacific
Watch this broadcast
The Data Center Construction Channel
DCD>Awards deep dive: Dealing with unprecedented growth in India
This session took place on April 12, 2023
Please complete the following form to access the full presentation.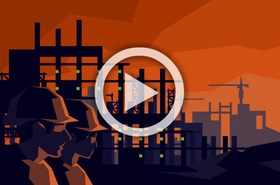 DCD>Awards deep dive: Dealing with unprecedented growth in India
This episode will stream live at 12:00pm SGT
As India's economy and population continue to expand, this is triggering the rapid growth of various sectors, in particular the data center industry. The demand for data centers has been exacerbated by its policy for data localization and digitalization of services across the region.
This episode will present an exclusive deep dive session into the winner of the Emerging Asia Pacific Data Center Development Award at the DCD>Awards 2022. NTT's NAV1A Data Center has expanded the company's hyperscale presence in the region, and will offer the capacity to support over 30 MW of IT load. We will discuss the challenges of building the hyperscale data center and how these were overcome, including how the site was retrofitted. Critically, this episode will provide insight into how the data center is pioneering sustainability through liquid immersion cooling, direct contact liquid cooling & clean energy.
Brought to You by