Building at Scale
Watch sessions on-demand
The virtual conference on data center design & construction
Keynote: Our hazard alert - lifting the veil on the unintended consequences of global growth in 'campus' construction
This session took place on July 8, 2020
Please complete the following form to access the full presentation.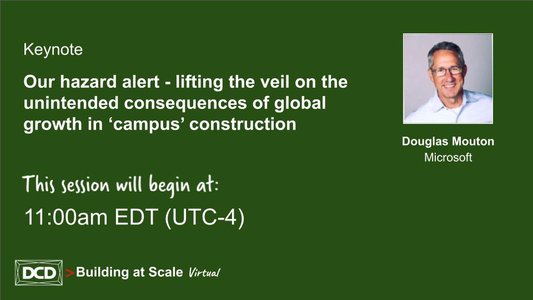 Keynote: Our hazard alert - lifting the veil on the unintended consequences of global growth in 'campus' construction
There can be no doubt that the hyperscalers of the cloud era are in a challenging time; with the disruption COVID-19 has on human safety, and the increasing demand for materials and talent as they attempt to drive down the cost of design and build. Learn how we, as the giants of global infrastructure, lean on our moral and collective responsibility to provide safety for human life whilst balancing high quality availability with cost.
Speakers