Building at Scale
The virtual conference on data center design & construction
How can you keep up with growing data center capacity demands sustainably and at speed?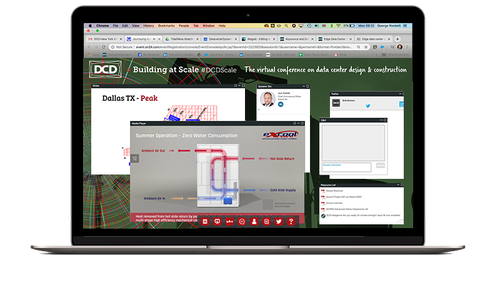 The multi-tenant data center segment is growing fast, fueled in large part by huge demand from the public cloud players. Where are the "hot" destinations for investment, how is the supply chain coping and how is the data center's industrialization impacting design?
Between 8-10 July, we'll bring together experts from the world of colo, hyperscale and the wider ecosystem to share their views during 16 free-to-view webinars. Some of the experts you will hear from include:
Douglas Mouton, Microsoft
Nancy Novak, Compass Datacenters
Brent Shinall, Digital Realty
Paul Henry, Google
Hosted on our fully interactive platform, you'll be able to network with all other attendees, participate in live Q&A and audience polls, share your views in a series of interactive roundtable discussions and gain insights from our expert thought leaders alongside over 1000+ of your peers from all over the world.
View sessions on-demand
Your DCD virtual conference experience
Learn

from a conference agenda packed with industry experts

Interact

through live Q&A, instant polls and social media

Network

with your peers on our AI-driven 1-2-1 meeting platform

Exchange

ideas and knowledge with our virtual roundtables
Connect with speakers & delegates live!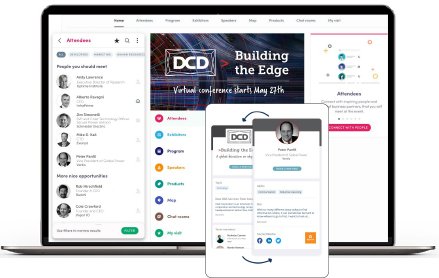 Registered owner/operator delegates can now connect with other professionals on our easy to use virtual networking platform. If you want to meet new people and gain the types of valuable insights you only get talking to people who share similar challenges, then this is the virtual alternative to meeting at a physical event.
Join roundtables discussions after each conference session
Arrange 1-2-1 meetings with our expert speakers and other delegates
Meet new people with virtual speed networking
The COVID-19 pandemic is radically changing how professionals now access the knowledge and networking they previously got at industry events.
We've gone virtual and everyone loves it!
View sessions on-demand
DCD understands that the industry has to evolve into the future, and sets an agenda which gives you new inspiration and ideas for your daily business.

Herbert Radlinger, Technical Director, NDC Data Centers GmbH

Data Center Dynamics is a great organization that promotes the exchange of knowledge while allowing industry leaders to cross connect with other professionals, forming a great synergy & perfecting the infrastructure of the digital world.

Omar N Elissa, Hewlett Packard Enterprise

DCD sets the bar for high quality data center industry events, networking and knowledge-sharing.

Edmund Elizalde, Critical Facilities Consultants
Latest projects announced:
Explore the topics:
The Bouygues EVP spoke to DCD>News about the need for data centers to work with contractors to reach sustainability targets for facilities

West Sydney Campus wins coveted award

Standardized products are needed, but you need the right level of flexibility, says Nancy Novak