Control & Automate
Watch sessions on-demand
The virtual conference on mission critical operations
How digital twin technology can drive operational efficiency
This session took place on July 28, 2020
Please complete the following form to access the full presentation.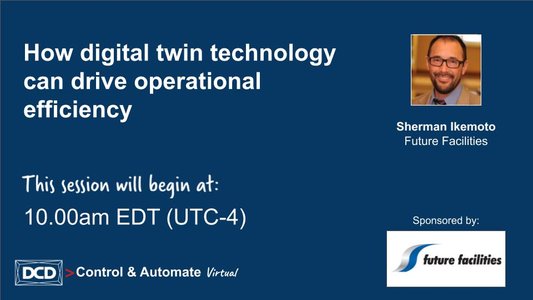 How digital twin technology can drive operational efficiency
Operators are under immense pressure to make decisions quickly, often at the expense of capacity, availability and efficiency, resulting in higher OpEx. Archaic processes and toolsets can't provide the level of analysis required to remove ambiguity in decision making, resulting in delays in the overall capacity planning process and often leading to highly over-provisioned data center portfolios.
With case study examples, this presentation explores how virtual facility simulations, also known as digital twins, which are already used in many other industry sectors, are coming of age for the data center. It will look at how virtualizing the capacity planning process and predicting MACs can lead to significant cost savings and many other operational efficiencies.
Brought to You by