Building the Edge
Stream on-demand
The hit series on edge infrastructure innovation & deployment
Panel: Is the edge just a network problem?
This session took place on April 15, 2021
Please complete the following form to access the full presentation.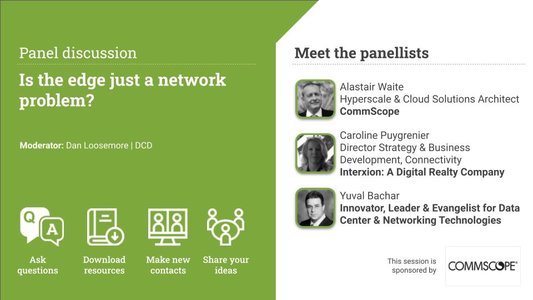 Panel: Is the edge just a network problem?
The network is critical to edge deployment, but many believe that today's infrastructure can't guarantee delivery. So is the edge just a network problem, and if so, is a radical redesign of the network required to enable rapid edge adoption?
Our panel of experts will discuss their vision of how the network needs to transform in order to accelerate the proliferation of edge. What hardware and software need to be upgraded and even invented, and what might the realistic stages of evolution be?
---
Roundtable: How are you transforming your network architecture?
We invite you to join this roundtable discussion directly following this panel discussion to continue the conversation, get your questions answered, share your own insights and to find potential collaborators.
Speakers
Brought to You by