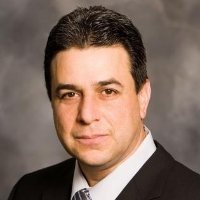 Yuval Bachar
Founder & CEO
,
EdgeCloudLink (ECL)
Yuval Bachar recently started a startup company (ECL). ECL defines a new data center category by democratizing the high-end data center technologies to everyone. ECL is creating a true zero-emission, off-grid colocation and edge solution for the industry.
Before that, Yuval was a principal hardware architect at the Azure Platform; in that capacity, his work focused on data center self-healing leveraging Machine Learning and Artificial Intelligence, predictive maintenance, and hardware quality consistency control at -scale.
Prior to his role at Microsoft, Mr. Bachar was a principal engineer in the global infrastructure and strategy team for Linkedin, responsible for the company strategy for data center architecture and the mega-scale company data centers. He drove and supported the new technology development, architecture, and collaboration for the 10x compute & storage growth and 25x network connectivity growth in that capacity. Yuval Bachar was one of the founders and innovators of the Open19 project and president of the Open19 Foundation. As part of this work, Mr. Bachar was responsible for developing this new community and Open19 technology to support the Open19 Community.
Prior to Linkedin, Mr. Bachar was the leader and architect for Facebook data center networking hardware, responsible for developing the Wedge and 6-Pack first top of Rack (ToR) and modular open networking gear. Also, Mr. Bachar was the innovator and driver of the $1/1G optical technology initiative for 100G pluggable modules. Furthermore, he redefined the backbone architecture and integration of colored optics into the switching platforms.
Earlier, Mr. Bachar served as Senior Director of Engineering in the CTO office in the Data Center Group at Cisco, responsible for its data center product portfolio and next-generation innovation. He drove and supported next-generation systems' architecture, product market positioning, and cross-Cisco product alignment in this capacity. Yuval Bachar is also responsible for evangelizing new Edge and IoT technologies and integrating them into the industry and future data centers.
Before this stint at Cisco, Mr. Bachar served as VP/CTO of the High-End Systems Business Unit at Juniper Networks. He drove Juniper's high-end systems architecture, market, and technology positioning in this capacity, including product, technology, and system-level innovation and alignment across the company. Mr. Bachar was also held in a range of roles at Cisco Systems networks for over 14 years, responsible for system-level architecture, hardware design, and management roles for groups ranging from 5 to 125 people. Additionally, before joining Cisco, Mr. Bachar held various Digital Equipment Corporation (DEC) roles in the semiconductor group.
Mr. Bachar was recognized as a top influencer in the data center industry: Top 50 of data centers in the Americas and Edge data centers globally: 10 Innovators South of the Rack, Top 50 America's data center influencer – 2018, Top 50 Edge influencers 2019, Data Economy 'Power 200' Leaders, iMasons IM100, 2020
Mr. Bachar has been a contributor to the PCI standard and several IEEE standards. He holds eight approved US patents in the data center, networking, system design areas, and three Cisco pioneer awards. Mr. Bachar has a BSEE from the Technion in Haifa.