Mastering complexity – A case study on fire safety and consistency in planning and data center operations
This session took place on November 5, 2019
Please complete the following form to access the full presentation.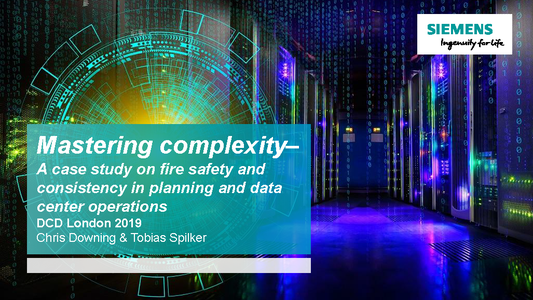 Mastering complexity – A case study on fire safety and consistency in planning and data center operations
Experience from the various disciplines of data center and IT infrastructure shows that the integration of applications, while keeping track of operational KPIs, is crucial when it comes to keeping pace with change. But how do you manage this when faced with a constantly increasing complexity and scale of operations?
Through a case study example taking the discipline of fire safety, the main considerations when working towards a resilient and compliant fire safety concept (e.g. BS 7273-1) will be outlined. This session will demonstrate how critical it is to ensure safety systems safeguard business operations and do not potentially bring critical processes down.
Brought to You by