Why now is the time for immersion cooling to go from niche to scale
—
Why is it that immersion cooling is ready for scale now? Liquid cooling has been a promise for decades, solving high performance compute challenges for years. Data centers for cloud, enterprise, telecom and emerging technologies require another level of reliability, quality and product design. At the same time we see global challenges regarding performance requirements, sustainability and construction complexity. Immersion cooling is offering the highest efficiency, but can it address those challenges for these kinds of data centers? Asperitas think it can.
Join this session to find out about the roadmap Asperitas are working on, on top of immersion cooling technology, based on industry wide collaboration, including some surprising partners, and initiatives ensuring immersion cooling will breakthrough the barrier and make use of its full potential.
This session took place on November 5, 2019
Please complete the following form to access the full presentation.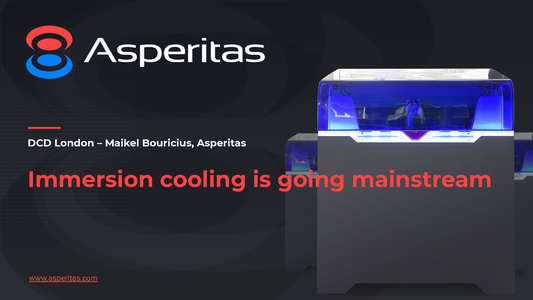 Why now is the time for immersion cooling to go from niche to scale