Building Cloud Intelligence: Learn How to Evaluate the Placement of Varied Workloads
This session took place on April 10, 2019
Please complete the following form to access the full presentation.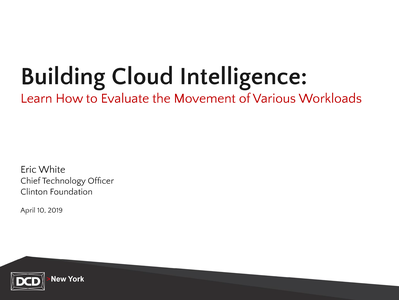 Building Cloud Intelligence: Learn How to Evaluate the Placement of Varied Workloads
The age of hybrid cloud is in full effect as enterprises scale back on the construction of on-premise IT and revel in the agility of cloud technology. But how does one perfect the hybrid IT model? Which workloads belong where and for how long? What should the owner-operator take into consideration during the planning phase and post-migration. Join Eric's presentation to gain a grasp on the realities of cloud migration and how to navigate the complexities of multi-cloud management.
Speakers