San Francisco
Watch sessions on-demand
The virtual conference for the hyperscale data center ecosystem
Tech Showcase - Large Power Infrastructure
This session took place on October 14, 2020
Please complete the following form to access the full presentation.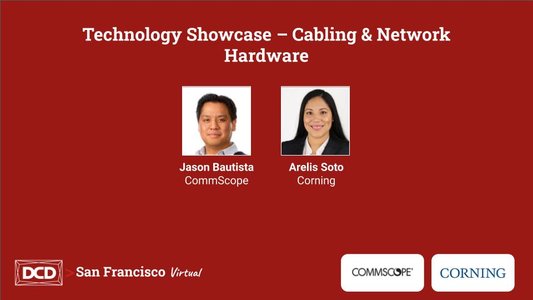 Tech Showcase - Large Power Infrastructure
3:00pm - Kohler: KOHLER KD Series Generators
When it comes to power products, nothing compares to KOHLER KD Series Generators. Since launching in 2016, Kohler has sold more than 4 gigawatts of KD Series generators to power global data centers and other mission-critical applications. KOHLER KD Series gensets provide the widest range of diesel standby power in the world. In addition, KD Series gensets are powered by technologically advanced KOHLER engines. These are engines that were developed, tested, and proven—specifically for use in mission-critical power generation applications.
3:20pm - E+I Engineering: Data Center Busway Design Made Easy: An Introduction to E+I Engineering's BIM Library
As Data centers continue to grow in size and complexity, improved design co-ordination is needed to deliver high quality busway projects in a timely and cost efficient manner. All too often electrical designs are approved, manufactured and delivered to site, only for design clashes to be discovered during installation. Whether a door is restricted from opening or the cooling system is blocking the planned busway route, this can set project timelines back significantly and incur additional costs for rework. In this session we will discuss the benefits of BIM for Data Center Design and how E+I Engineering's inbuilt model features can streamline your design process and improve the accuracy of your model.
3:40pm - Innio: Why Gas Generators For Data Centers? H2, lower emissions, fast start & monetization
Why Gas Generators For Data Centers? Well there are a number of great reasons. Lower emissions and a path to 100% H2 engines with no GHG/CO2/NOx emissions – just water & O2 produced. Fast start capabilities with transient response to maintain high quality power for Data Centers. How about reliabilty and an energy insurance policy that you can monetize to reduce OPEX. All this and more from Jenbacher – the global gas engine experts.
Speakers
Brought to You by