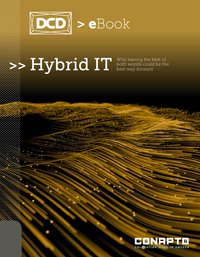 It's time to dispel the myth that companies first and foremost must apply a strategy for moving everything to the cloud - and instead view it from an actual need-based perspective. Organizations need to be able to adjust their infrastructure as needed. Enter, hybrid IT.
In this eBook we delve into the what, why and how of hybrid IT, who's taking advantage, sustainable solutions, and why having the best of both worlds, could be the best way forward.
Find out what Hybrid IT is all about, how to make the change, and about the relationship between hybrid IT and climate change.