In such a dynamic industry, it is hardly surprising that Iron Mountain has gone through several years underlined by change.
In the latest DCD>Talk, we sat down with Mark Kidd, Iron Mountain's vice president, and general manager to talk about the journey Iron Mountain has been through; from its origin story to its present.
"We had very good relationships with IT infrastructure buyers in the enterprise segment and the public sector segments, and so we said, 'look, we have a lot of real estate competency, we have a big footprint, we have these IT infrastructure relationships, and we see this colo market growing.'
"At that point, our view was that this should all be outsourced. This was pre-cloud, going back to early last decade, and we were really focused on going after those segments and customers that already knew us and taking them on that outsourcing journey.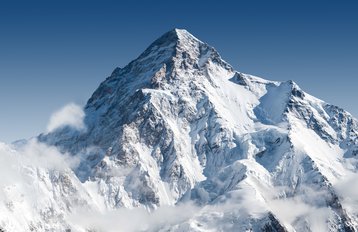 "So that was the beginning."
As we well know, the industry has changed drastically in the last decade, and even more so in the last five years.
"In 2016, early 2017, we definitely saw the cloud providers taking off and as we've looked to the future, what was starting to become clear is that the marginal cost of construction, the marginal cost of operation in any given market, was going to be set by the largest need or capacity. So under that, is any of the cloud providers.
"What that told us is that the enterprise-only strategy wasn't going to work. We were going to have to create blended campuses whereby we could serve both enterprises, the public sector, and also this hyperscale demand."
It was in response to this changing and growing demand that Iron Mountain realized the importance of being able to adapt.
"We're very flexible, in terms of thinking about the most optimal capital structure, and how to finance deals. So, with colo, often we will build the suite for the entire building to look at more bespoke structures, where we might have ownership of a large part of the assets.
"In today's world the supply chain is getting challenging, so just being open to solutions with the customers is very high up there. For us, that's been easy because we're starting from the beginning, if you will.
"If you'd asked me 18 or 24 months ago, whether we would be seeing 100MW deals, or deals even larger than that, I would have said 'that's not immediately on the horizon.' But I think scale continues to press the boundaries upwards very, very quickly."
But with great scale comes great responsibility, and for the data center market that responsibility is to offer its services as sustainably as possible.
"There was a New York Times article around 2014/2015 which attacked the data center industry very aggressively for its energy use. At the time, I remember talking to the analyst at Greenpeace, who was a contributor to the article and he was very vocal and said that the industry was not taking it seriously. He said to me 'you try and find me one data center, that's 100 percent, green energy power, and Greenpeace will put their servers there.'
"Greenpeace can be divisive in its rhetoric, but it stuck with me because there wasn't one. I quickly realized that we were sitting at the front end of a big evolution in terms of green energy. We were the first company to actually be 100 percent green energy power in the data center business through PPAs, though we are much smaller than a lot of big companies out there.
"We work with a number of industry participants to actually define an industry standard for how we can pass green carbon credit accounting to our customers for reporting. That's an open-source standard and anybody can use it. The key thing is, even if we were doing the right thing, our customers didn't know we were doing the right thing and weren't able to take advantage of it."
Watch the full episode for a deeper look into Iron Mountain's journey in the data center industry now.