Tatiane Aquim: You have assumed a new leadership position at a time when the world is facing a pandemic, how do you face this responsibility?
Rafael Garrido: The pandemic was one of the main drivers of an abrupt and forced digitization for all people and companies. Even those who had limits to using the cloud for remote work and digital tools, had to live this experience.
My assessment is that the digital infrastructure market did very well during the pandemic. Data centers and telecommunications infrastructure have never been more tested. Never before has the Internet quality, the bandwidth connection, the Internet service provider been so crucial, which has exposed the critical infrastructure. As a result, the data processing market has accelerated a lot and the critical applications market, which is where Vertiv operates in all Latin American segments, has become extremely promising. 2020 was a year of growth for investments in telecommunications infrastructure, data processing capacity, and the cloud. As a business partner of local and regional customers, Vertiv has had a very good time. Obviously, the crisis brings other great challenges, but at Vertiv we have very positive expectations. I usually say: "Without today's critical digital infrastructure, the entire world would be silent."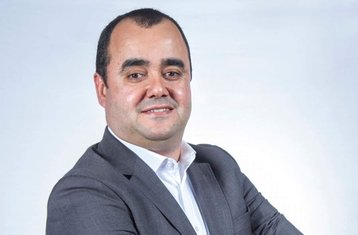 What happens next?
What strategies will be used to boost the business in the post-pandemic?
It is very difficult to plan for this phase, when everything will return to normal. Our business strategy is independent of the pandemic, which could last for another six months or more. This strategy applies to all clients, whether local, regional or global. Vertiv is working hard to develop a LATAM framework, in which all customers will get the same level of maturity, technical capacity and support at all locations.
In terms of data centers and even telecommunications, we see many customers expanding to Latin America, and many companies expanding their businesses in Latin America. We have a strategy to serve all customers regionally, with excellent pre-sales, sales, service and data center operations, which is very much in line with what customers will need in the future.
Will your leadership experience in Brazil serve other markets in the region, or does each country have its individuality?
When we talk about Latin America, a region with many countries, cultural aspects and individualities must be respected. However, the experience that I have in Brazil has basically translated into an extremely customer-centric organization, and this will effectively apply to the entire Latin American region.
Having the client at the center and as the main focus for all decisions of the entire organization and all areas, this is a model that was applied in Brazil and I will continue to apply it, respecting the individualities, the culture of each country and each business. Increasingly, a collective commitment of the organization in favor of the client, is what will bring results to the business of the digital world and will continue to develop our strategy.
In the past, there was a lot of talk about customer focus, dealing a lot with the organization that is directly linked to the "Customer Face". I believe that the future of business does not go through having a customer-focused sales structure; the companies that will be successful in this segment are those that are customer-focused as a whole.
When I speak of collective commitment, I mean the entire company: financial, legal, HR and IT, where all areas operate, they are structured according to the added value that must be generated for the client.
I no longer believe in the concept of measuring customer satisfaction through good sales support or good support service. Today, customer satisfaction is measured by the experience they have throughout the relationship cycle. And for the customer to have a very good and satisfying experience, it is necessary to involve the organization as a whole. This is the culture in which I invest in Latin America and that is what makes a company a business partner and not just a supplier to customers.
Making a transition
With the new position, will you have to live in another country?
As Vice President of Latin America, I am still in Brazil, living in São Paulo. Obviously when time permits I will have to travel a lot. But I will continue to reside in Brazil. Many people ask me if I am going to live in the United States (Miami), but I won't change my leadership profile with the new position. I want to be close to clients and people. I want to help, to make a difference for our clients. So, for sure, the best place for me is in Latin America.
Now you occupy the position formerly held by Fernando García. How have you managed this transition?
We have been working together in the transition process. Fernando is moving from Miami to Europe, where he will be VP global channel, but we have remained in constant contact during this transition.
In fact, I have already had a lot of interaction with the leadership team and with teams from other LATAM countries. In the main regional projects that Vertiv has carried out in recent years; I ended up leading the local teams, even though I was in Brazil.
So, thanks to my prior knowledge of other regions, the good relationship I always had with Fernando, and all the support I have received from Vertiv's global executive body, this leadership transition process has been very positive.
How would you map the Brazilian and Latin American data center market and the presence of Vertiv's solutions and services?
In general, in the data processing, data center, co-location and enterprise market, Vertiv has a very strong presence throughout Latin America.
We divide Latin America into three groups or regions: Brazil, and NOLA (North of Latin America) which covers the entire region of Mexico, Colombia and Central America; and the southern region (SSA) covering the rest of South America.
Our market penetration of critical infrastructure for telecommunications and data centers is quite significant. There are also some markets in South America, such as the mining and energy market in Chile and Colombia, where we have a very solid presence. Overall, we have a very strong presence and leadership position in telecommunications and data center infrastructure, be it enterprise or colocation. As well as in other markets, such as the Peruvian financial sector, and minerals in Chile and Colombia.
We have great diversity in the markets we serve, where we occupy a leadership position in meeting mission-critical needs. However, all these markets, at differeing speeds, are undergoing a digital transformation: they are in the process of preparing for 5G and Edge computing. Therefore, new markets and opportunities will appear in Latin America, and new demands will arise in the markets we already serve. I would say that overall we have a very strong leadership position, thanks to digitization.
In Brazil, how would you define Vertiv's performance?
In the area of ​​telecommunications infrastructure, Vertiv already has a strong presence in all regions, today it is a very critical player for the main telecommunications companies which operate in Brazil as a whole. In data centers, we have a very important participation in the Northeast. Obviously, data centers are highly concentrated in the Southeast, but this is due to market movement rather than non-penetration on our part.
In markets that do not process so much data today, Edge computing and 5G will open a horizon in terms of data processing. Vertiv has been implementing service infrastructure across the country for years; rolling out the service and investing in the network of channels that reach the most diverse locations, precisely because we understand that markets which today have a lower demand for data processing, will go through a very big boom. To be relevant in this market, players must have full organizational and geographic coverage. Vertiv began investing in this three years ago and today has an extremely dispersed sales and service infrastructure across the country.
Rafael Garrido, VP LATAM at Vertiv, was speaking to Tatiana Aquim, editor of DCD Brasil
This article appeared in Spanish, on DCD's Latin American site . This English translation was prepared by DCD UK with the help of Google