Czech telecoms firm České Radiokomunikace is planning a new data center outside Prague.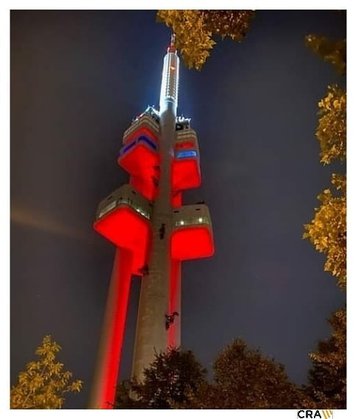 First reported by HN and confirmed to the publication by the company, CR is planning a new facility near Zbraslav on the outskirts of Prague.
The company's sales director Miloš Mastník didn't share specifications but said the new data center will be 'the largest in the country' and be able to host up to 2,000 racks. The project will see 'several billion crowns' invested – 3 billion Czech Crowns would be around $130m – and is due live in late 2024.
The company currently operates its core data center – known as the DC Tower and billed as the largest in the country – in Prague under the Žižkov transmitter, and has smaller facilities in Strahov, Pardubice, and Ostrava totaling around 500 racks.
Cordiant Digital Infrastructure – a fund created by Cordiant Capital and listed on the London Stock Exchange – bought České Radiokomunikace from Macquarie Asset Management last year for an undisclosed price.
Cordiant has since acquired US data center firm DataGryd and Polish digital infrastructure company Emitel. DataGryd has been renamed to Hudson Interxchange and is expanding its presence at the 60 Hudson carrier hotel in New York.
More in Construction & Site Selection