Hyperscale data center builder AirTrunk plans to build a 20MW facility in Hong Kong that will open in Q4 2020.
The data centre will in a prime business and connectivity zone near Tsuen Wan, which should provide low latency access to Greater China and neighbouring Asian countries.
Trunk call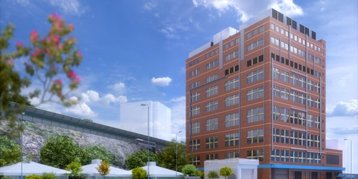 The announcement is part of a program of expansion which saw AirTrunk announce a 60MW data center in Singapore in April, following a SG$450 million (US$332M) round of financing backed by Deutsche Bank, Goldman Sachs and Natixis. AirTrunk's two Australian hyperscale facilities, SYD1 and MEL1, have been operating since 2017.
AirTrunk HKG1 will be a retrofit, installed in an existing eight story building. It is designed for hyperscale cloud, content and enterprise customers. The company promised design innovations to give the multi-story building an industry-leading power usage effectiveness (PUE) score, along with a high power density, as demanded by emerging applications.
"AirTrunk's new Hong Kong facility will be a valuable addition to our growing hyperscale data center platform, serving one of the most important financial markets in the Asia Pacific, and offering our customers a consistent experience across the region," said AirTrunk CEO and founder, Robin Khuda.
Hong Kong remains an attractive destination for data centers, despite continuing unrest there. Pro-democracy protests over the region's relationship with the Chinese government, the largest public demonstrations in the history of China with 1.5 million people on street marches.
AirTrunk's finance also includes money from Khuda as well as shareholders, Goldman Sachs and TPG Sixth Street Partners (TSSP).