Aligned Data Centers has completed the acquisition of LATAM data center provider Odata.
Majority owned by funds managed by Macquarie Asset Management, Aligned said the transaction positions the company among the largest private data center operators in the Americas, with a footprint spanning more than 2.5GW of critical capacity across over 40 data centers at full build-out.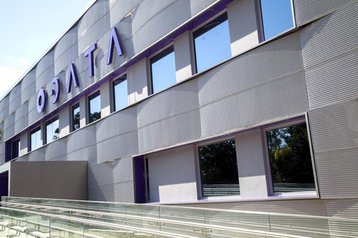 Odata will operate as 'Odata, an Aligned Data Centers Company,' and continue to be led by CEO Ricardo Alário.
"Driven largely by the needs of hyperscale companies, cloud service providers, and government customers, the demand for energy-efficient and scalable infrastructure continues its upward trajectory across Latin America," said Andrew Schaap, CEO of Aligned Data Centers. "Joining forces with an incumbent data center provider whose focus on strategic scale, thoughtful innovation, and sustainable design could not be better timed."
Founded in 2015 by Brazilian private equity firm Patria Investments and based in Sao Paulo, Brazil, Odata offers colocation services from three data centers in Brazil and one each in Colombia and Mexico. The company has started construction on a facility in Chile, is developing a new building in Rio de Janeiro, and is expanding its campus in Sao Paulo.
At the launch of its first Mexican facility last year, the company said it will begin construction of a second 30MW data center in Querétaro in the future, and is also targeting Peru as its next market, though it didn't disclose timelines.
Financial terms of the acquisition were not disclosed, but previous reports valued Odata at around R$10 billion (US$1.8bn). The transaction is being funded by Aligned alongside a preferred equity investment from funds managed by SDC Capital Partners.
Ricardo Alário, CEO of Odata, added: "The acquisition immediately expands not only our data center infrastructure and capacity portfolio, but the capital and capabilities to help our customers grow at scale across the Americas, supported by an advanced supply chain methodology and refined land and power-first strategy that accelerate speed-to-market at a velocity that is otherwise unknown in our business."
Odata recently acquired a minority stake in Omega Energia's 212MW wind farm, located in northeast region of the country.
Odata was majority-owned by Patria via its Fundo Pátria Infraestrutura IV, with CyrusOne owning a stake in the company. It's unclear whether CyrusOne still retains a stake.
Reports that Patria was considering a sale of the company surfaced in April last year, with CyrusOne rumored at the time to be the frontrunner to acquire the company. Previous reports also suggest that DigitalBridge's Scala looked at buying Odata, but 'did not accept the price' of the company.