Last month Amazon was quietly dropped from the UN-backed Science Based Targets initiative (SBTi), signifying it isn't going to meet those targets.
Amazon had pledged in 2019 to eliminate or offset all of its carbon emissions by 2040, signing up to voluntary targets with the SBTi in 2020 to verify its progress.
In August, the initiative removed Amazon from the list of validated companies, along with around 120 other organizations, which are now listed as having an "expired commitment."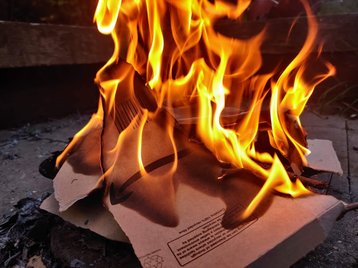 The label means that Amazon and SBTi failed to reach an agreement on a meaningful carbon emissions goal, The discussions with SBTi are not public.
Amazon continues to make investments and announcements in the area of carbon reduction, including a major investment making 100,000 tons of carbon removal credits from CarbonCapture available to companies in the Amazon ecosystem.
Amazon's publicly quoted emissions figures in its 2022 sustainability report went down slightly in 2022 (by 0.4 percent) despite a sales growth of nine percent. This compared with an 18 percent emissions increase the year before.
However, Amazon has been criticized for a number of its emissions-counting practices.
Two major issues have been its claim to be approaching 100 percent renewable energy, when it matches its steady use against purchases of intermittent renewables (choosing a "volumetric" energy matching scheme), and its decision to ignore the majority of the emissions of its retail empire, by ignoring Scope 3 emissions from any products it sells which are not Amazon-branded.
Amazon posted that "SBTi's requirements for submission changed, and new methodologies have begun to be developed." According to Amazon, the company had an extension to its deadline and had "continued to work with SBTi throughout this time to determine appropriate submission guidelines and methodologies for complex businesses like Amazon."
After that effort, Amazon said it was "difficult for us to submit in a meaningful and accurate way."
The company says it is continuing to work with SBTi, and "we'll also seek to set science-based targets with other organizations and credible third-party validators."
DCD has contacted Amazon to ask what other science-based targets it will set.
Other companies whose commitment has been removed can be found using filters on the SBTi's dashboard. Companies involved in the data center sector that are no longer validated include Airsys Refrigeration, Arm Holdings, Carrier, Chindata, Citrix, Exyte, and Super Micro.