Amazon is reportedly planning to develop a new data center in Sydney, Australia.
First reported by ITNews, Amazon Web Services (AWS) is reportedly planning to develop a new data center campus in west Sydney under a program of work codenamed 'Project Echidna'.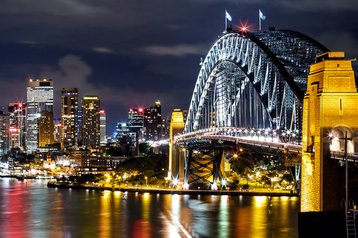 The AU$300 million (US$200m) project would see a two-story facility developed, which would offer 35.2MW of capacity across 9,225 sqm (99,300 sq ft).
AWS reportedly hoped construction could begin as soon as "early 2023."
An adjacent data center on the same site in New South Wales is currently under construction. The two facilities are set to be powered by a private on-site substation, to be built by Endeavour Energy.
ITNews said it has elected not to specify the exact site location.
Amazon launched a Sydney cloud region in 2012. The company was initially based out of Equinix's SYD3 data center.
The company operates a data center in south Sydney at Bluett Drive in the Smeaton Grange industrial park, and last year bought a second land parcel in the park on the nearby Turner Road.
The company also has a campus in the Eastern Creek area of Sydney.
A Wikileaks report from 2018 suggested AWS also operated out of data centers in Sydney offered by Global Switch, Fujitsu, iSeek, and NextDC.
The company launched a second Australian region in Melbourne earlier this year.