American Tower is working with Cloudnexion, a digital and cloud solutions/consultation company, to connect to its six Edge data center locations.
AT previously launched sites in Georgia, Texas, Colorado, Florida, and Pennsylvania. Each location is now listed on Cloudnexion's marketplace for its clients.
Cloud at the American Edge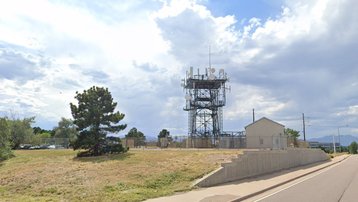 Jake Cummins, founder and CEO of Cloudnexion, said: "Edge computing is only becoming more critical in today's cloud-based environment. Milliseconds matter in order for many applications in the modern IT ecosystem to run properly, be it real-time apps or enterprise applications.
"Working with a leading service provider, such as American Tower, and an expert advisory partner that understands the Edge, like Cloudnexion, is sure to make your Edge deployment successful."
AT typically deploys a 360 sq ft (33 sq m), 100kW facility offering eight customer cabinets. Each site is operated by Colo Atl operates, which American Tower acquired last year.
In a similar deal as with Cloudnexion, US colo Flexential got into a partnership with AT in October. The towers now offer Flexential's Local Edge, part of a group of services called FlexAnywhere. It is a "remote data center," which provides colocation services, using hardware deployed close to end-users.
"American Tower is launching these Edge Data Centers at an important time when demand for edge infrastructure is increasing," said Eric Watko, VP of Product Line Management, US Tower Innovation, AT.