American Tower has filed plans to develop a new Edge data center in San Antonio, Texas.
The tower company last month filed with the Texas Department of Licensing and Regulation to develop what is listed as the 'American Tower Data Center - Highway 90'.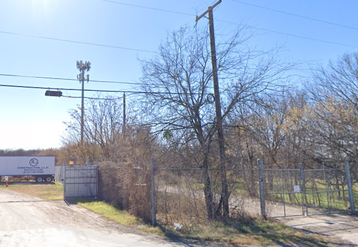 The company aims to invest $15 million in developing a 7,255 sq ft (674 sqm) "electronic data storage center" on a vacant lot adjacent to an existing cellular communications facility located at 5436 New Highway 90 West.
Construction is set to being in August 2024 for a December 2024 completion date. The company noted day-to-day operations of the new storage center will be separate but related to the cellular communications facility.
While American Tower is the majority owner of data center provider CoreSite, the company also has plans for a major Edge roll-out.
American Tower currently operates a number of small Edge colocation sites at tower locations in Pittsburgh, Pennsylvania; Jacksonville, Florida; Atlanta, Georgia; Austin, Texas; and Denver and Boulder, Colorado.
However, last year American Tower said it had identified more than 1,000 sites that could support 1MW Edge data center locations.
Earlier this year, Qualcomm announced a strategic collaboration with the tower company, and said it would be installing a 2U Arm-based server at an American Tower Edge data center in Denver.
American Tower's data center unit CoreSite doesn't currently have any data centers in Texas. Neither company has made an official announcement about the project.
Another tower firm, SBA, recently launched an Edge data center at a tower site in Arlington, Texas.