American Tower Corporation Kenya (ATC Kenya) has reportedly disconnected Telkom Kenya from its tower infrastructure for failing to pay site leasing fees.
As first reported by Telco Titans, the dispute has led to the country's government becoming involved.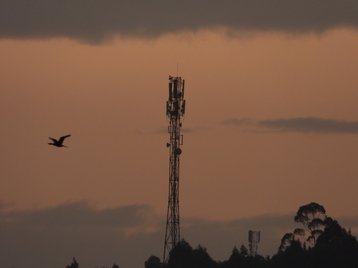 ATC Kenya chief executive Thomas Sonesson told the Senate Committee on Information, Communication and Technology that Telkom Kenya has defaulted on payments of KES 4 billion ($27 million).
Sonesson said that Telkom must pay KES 650m ($4.4m), plus KES 150m ($1m) in the following two months, to be reconnected.
In 2018, ATC Kenya agreed on lease and service terms with Telkom, acquiring 723 towers from the operator in the process.
However, ATC Kenya claims Telkom has since breached the terms of the agreement, forcing the TowerCo to cut off the power supply at 896 sites earlier this summer, leading to service outages on Telkom's network.
"To ensure financial viability of our business, we sometimes have to make difficult decisions such as disconnection, which we use as a last resort. However, this is conducted always within the law and the conditions stipulated in our contracts, and following various unsuccessful attempts to recover monies owed to us," said an ATC spokesperson.
Earlier this summer, Telkom CEO Mugo Kibati acknowledged the degradation to services, apologizing for the disruption, without noting a cause for the outages.
Sonesson told the Senate ICT Committee that Telkom had brought in police officers to block ATC employees from accessing some of its towers. This led to further service disruptions for eight service providers.
ATC Kenya is seeking support from the Senate ICT Committee to resolve the dispute, while a further investigation into the dispute is expected to take place.
"This is a very serious issue which needs to be handled tactfully. Most importantly, we need to see the contract between ATC Kenya and Telkom Kenya so that we can determine who breached the agreement," said Senator Shakilla Mohamed, Member of the ICT Committee.
This dispute comes months after Ugandan mobile operator Smile said ATC caused a 15-month service outage by illegally disconnecting its network.
The operator, which provides 4G and LTE services in the country, apologized to its customers for the outage, which has been ongoing since January 31, 2022, while blaming ATC in the process.
ATC hit back at the claims, and threatened Smile with legal action in response.