American Tower has struck a new long-term lease agreement with US operator Verizon.
The undisclosed agreement will see boost Verizon's 5G deployment across the country, to better compete with T-Mobile.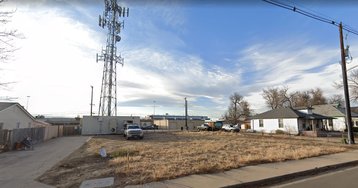 "This agreement represents another key milestone and an extension of our decades-long strategic partnership with Verizon," said Steve Vondran, American Tower Corporation US tower division president.
Verizon is looking to close the gap on its domestic rival T-Mobile with its 5G footprint, with T-Mobile claiming to serve 5,000 US cities with its 5G service. Meanwhile, according to figures from last month, Verizon's footprint is less than 100 cities, covering only 12 percent of the country compared to T-Mobile's 53 percent.
According to the website Wireless Estimator, American Tower operates just under 43,000 towers across the US, just ahead of rival cell tower operator Crown Castle.
Earlier this year American Tower sold a 29 percent stake in its CoreSite data center business to invest firm Stonepeak for $2.5 billion. The company acquired CoreSite in a $10.1bn deal last November, with American Tower adding three previously-acquired data centers in Georgia and Florida into CoreSite's portfolio in June.