AustralianSuper and EQT have reportedly joined the race to acquire data center operator Global Switch.
Founded in 1998, London-based Global Switch operates 13 facilities across Europe, Australia, and Asia. Chinese steel giant Jiangsu Shagang Group took control of the data center company over a three-year period beginning in 2016.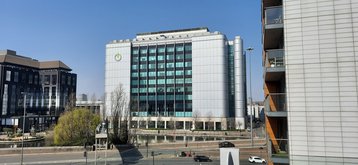 The Daily Mail reports that Australian pension fund AustralianSuper and investment firm EQT Partners are both 'interested and eyeing' the company as Shagang looks to sell its stake.
Global Switch has been flirting with a sale for over a year, talking to potential acquirers back in January 2021 for an $11 billion sale. By November, Blackstone, KKR, Brookfield Asset Management, DigitalBridge Group, Digital Realty, and Equinix had lined up as potential acquirers.
NextDC was previously reported as looking to acquire the Asia-Pacific arm of Global Switch with the help of Macquarie Capital. AustralianSuper has previously invested in NextDC and a number of other digital infrastructure firms.
EQT currently owns data center operator EdgeConneX through its infrastructure funds.
If a deal does happen, it would be the second major data center acquisition of the year. DigitalBridge and IFM acquired US operator Switch Inc. in an $11 billion deal earlier this month. Cyxtera is also reportedly potentially exploring a sale -- despite only going public in 2021 -- though interested parties have not been named.
2021 saw a number of major deals: KKR & GIP took CyrusOne private for $15bn, American Tower took over CoreSite for $10.1bn, and Blackstone picked up QTS for $10bn.
The Mail also reaffirms that DigitalBridge is potentially interested in Global Switch. As well as acquiring Switch Inc. the digital infrastructure firm recently sold a large stake in DataBank to Swiss Life & EDF. DigitalBridge is also reportedly interested in Malaysian data center firm AIMS.