Amazon Web Services (AWS) has launched a cloud region in Milan, Italy.
The company opened its sixth European region amid the ongoing Covid-19 pandemic and national lockdowns.
The show must go on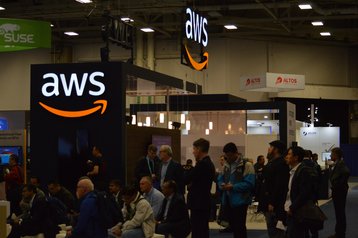 AWS cloud regions feature one or more data centers, and can consist of wholesale leases at third party facilities.
The region is primarily targeted at Italian users, but the company said that it has a "latency advantage over other existing AWS regions when serving customers from other countries such as Austria, Greece, and Bulgaria."
Prior to this launch, AWS launched an Edge location in Milan back in 2012, followed by AWS office in the city in 2014 and another in Rome in 2016.
"The opening of the AWS (Milan) Region demonstrates our ongoing commitment to the people of Italy and the long-term potential we believe there is in the country," company CTO Werner Vogels said in a blog post.
"In Italy, many organizations are leveraging AWS to tackle the challenges brought on by the pandemic, whether it is to empower scientific research, facilitate remote working and remote learning, or providing new services to answer the emergency at hand."
It is not clear how the ongoing lockdown impacted the launch of the region - although data center workers are classed as essential. DCD has contacted AWS for more on how Covid-19 impacted its Italian deployment, and will update this story when we learn more.