Amazon Web Services (AWS) will upgrade its presence in Osaka, Western Japan, to open a full AWS region there during 2021.
Osaka will be the cloud giant's second region in Japan, alongside Tokyo, and its ninth region in the Asia Pacific region. Construction is expected to be completed by early 2021. AWS regions are clusters of data centers providing resilience to the company's cloud customers.
Japanese demand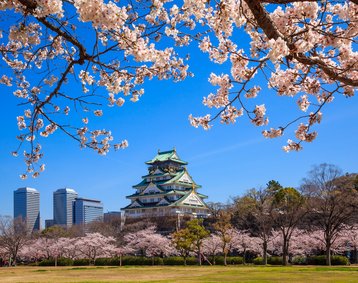 AWS has a cloud data center in Osaka, which currently serves local customers and supports the Tokyo cluster, which is 400km away. To turn this into a standalone region, the company will build two further facilities nearby to provide backup and failover and stop any trouble spreading beyond the local region.
"Like all AWS Regions, each Availability Zone will be isolated with its own power source, cooling system, and physical security, and be located far enough apart to significantly reduce the risk of a single event impacting availability, yet near enough to provide low latency for high availability applications," says an AWS blog.
"The Osaka Region will provide the same broad range of services as other AWS Regions and will be available to all AWS customers," the blog says, adding that customers in Western Japan should see quicker response times from their AWS services.
AWS is well established in Japan: Tokyo was its fifth region when it opened back In March 2011, with two Availability Zones. Since then the company has launched a third Tokyo Availability Zone in 2012 and a fourth in 2018.
It hasn't all been smooth, however. In July 2018, a fire broke out in a data center under construction in the Tokyo suburb of Tama, killing five people and injuring 50. The building in question was reported to be a new AWS facility.
AWS now operates 22 regions and 69 Availability Zones globally.