Amazon Web Services (AWS) has launched a new on-premise cloud service called Dedicated Local Zones.
"AWS Dedicated Local Zones are a type of AWS infrastructure that is fully managed by AWS, built for exclusive use by you or your community, and placed in a location or data center specified by you to help comply with regulatory requirements," the company said in its announcement.
"Dedicated Local Zones can be operated by local AWS personnel and offer the same benefits of Local Zones, such as elasticity, scalability, and pay-as-you-go pricing, with added security and governance features. With Dedicated Local Zones, we work with you to configure your own Local Zones with the services and capabilities you need to meet your regulatory requirements."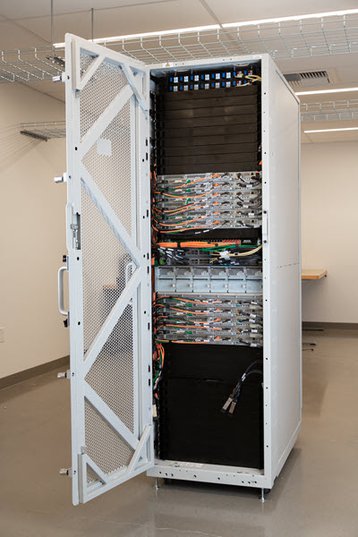 The company said the new service was targeted at customers who have sensitive data and applications that need to run on physically separate infrastructure, that is dedicated to their exclusive use, and placed within a customer-specified regulatory jurisdiction to address security and compliance requirements.
AWS already offers on-premise appliances known as AWS Outposts, announced in 2018. Amazon suggested Dedicated Local Zones are designed to 'eliminate the operational overhead' of managing on-premises infrastructure – i.e. a large number of Outpost racks – at scale.
"Our public sector and regulated industry customers have told us they want dedicated infrastructure for their most critical workloads to help meet regulatory or other compliance requirements," said Matt Garman, SVP, sales and marketing at AWS.
"Many of these customers manage their own infrastructure on premises for workloads that require isolation. This forgoes the performance, innovation, elasticity, scalability, and resiliency benefits of the cloud."
Available services include EC2, Virtual Private Cloud (VPC), Elastic Block Store (EBS), Elastic Load Balancing (ELB), Elastic Container Service (ECS), Elastic Kubernetes Service (EKS), and Direct Connect. Deployments allow customers to operate consistent AWS infrastructure, APIs, and tools across different classifications of applications running in AWS Regions and Dedicated Local Zones.
AWS said users can deploy multiple Dedicated Local Zones for resiliency. The company hasn't shared details about the footprint or power/cooling needs of the infrastructure. DCD has reached out for more information.
Though pay-as-you-go, costings for the new zones are reportedly based on the 'location, data center, services, and features required', according to Amazon's FAQ page.
The first customer to launch a Dedicated Local Zone is the Singapore Government's Smart Nation and Digital Government Group (SNDGG).
"AWS is a strategic partner and has been since the beginning of our cloud journey. SNDGG collaborated with AWS to define and build Dedicated Local Zones to help us meet our stringent data isolation and security requirements, enabling Singapore to run more sensitive workloads in the cloud securely," said Chan Cheow Hoe, government chief digital technology officer of Singapore.
"In addition to helping the Singapore government meet its cybersecurity requirements, the Dedicated Local Zones enable us to offer its agencies a seamless and consistent cloud experience."
Microsoft and Google offer on-premise cloud appliances, while Oracle offers both on-premise cloud racks and on-premise managed zones known as Dedicated Regions.