Amazon Web Services (AWS) has launched a new EC2 instance designed to have a high CPU performance for intense workloads.
The EC2 R7iz instances are based on Intel Xeon Scalable (Sapphire Rapids) processors and have a 3.9 GHz sustained all-core turbo frequency, which the company claims makes them the fastest of their kind on the cloud - with 20 percent better performance than the previous generation z1d instances.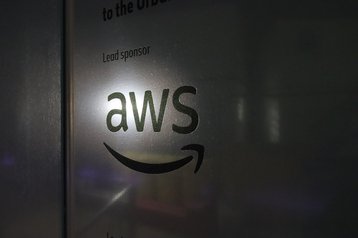 Built on the AWS Nitro System, the instances have isolated multi-tenancy, private networking, and fast local storage. According to AWS, they are ideal for workloads such as electronic design automation, and financial, actuarial, and data analytics simulations.
The instances can be scaled according to needs in eight different sizes. In the AWS announcement, the company states that the R7iz has "up to 128 vCPUs and up to 1,024 GiB of memory. R7iz instances use DDR5 memory and deliver up to 2.4x higher memory bandwidth than comparable high-frequency instances."
The R7iz also has up to 50 Gbps of networking speed and 40 Gbps of Amazon Elastic Block Store (EBS) bandwidth.
For now, the instances are only available in the US East and US West cloud regions.
Amazon lists among its R7iz customers Astera Labs, Noname Security, and Nasdaq. Nasdaq's SVP Nikolai Larbalestier said: "We leverage Amazon EC2 high-frequency instances to provide reliable, ultra-low latency and high performance at scale to our clients. Amazon EC2 R7iz instances have a new smaller bare metal size with better NUMA affinity that provides excellent throughput for our workloads, simplifies system architecture, and improves determinism by reducing latency. This innovation is a critical component of AWS and Nasdaq's partnership to build the next generation of cloud-enabled infrastructure for the world's capital markets."
Nasdaq has been moving to AWS's cloud since December 2021. Earlier this month, the company announced that it has successfully migrated another major system to AWS, the Nasdaq Bond Exchange.
The R7iz is not the only EC2 instance using Intel's Sapphire Rapids. Last month AWS launched the EC2 M7i instances which would be using "customizable" Sapphire Rapids processors and are designed for "general-purpose" workloads with large instance sizes.
AWS retired its EC2 Classic instances in August 2023, the first Elastic Cloud Compute instance offered by the cloud giant which launched in 2006.