AWS has launched a new cloud region in Hong Kong, consisting of three availability zones - geographically distinct data center deployments.
The cloud division said the new Hong Kong region "enables customers to run applications and store their content in data centers in Hong Kong while connecting to global AWS network."
The region was originally announced in 2017, with a planned opening in 2018.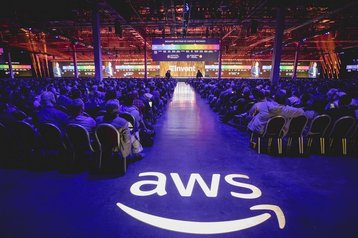 Chinese expansion
The new region is AWS' eighth in Asia Pacific and mainland China along with Beijing, Mumbai, Ningxia, Seoul, Singapore, Sydney and Tokyo.
Currently, AWS has 64 availability zones worldwide, with plans for 12 more zones and four more regions in Bahrain, Cape Town, Jakarta and Milan.
Chinese law requires the data of the country's citizens to be stored within its borders - in order to offer cloud services, foreign cloud companies have to partner with a domestic business that will actually own the data centers used. But, as a Special Administrative Zone, Hong Kong does not follow these data sovereignty laws.
Nicholas W Yang, JP, Secretary for Innovation and Technology of the Hong Kong Special Administrative Region Government, said: "Data has become a new currency of the digital economy and a new fuel for innovation. This infrastructure region is an integral component to foster technology advancements, allowing for greater innovation and further facilitating our digital transformation."