AWS has expanded its Wavelength Zones into Canada, launching a new zone in Toronto in partnership with Bell Canada.
Wavelength embeds AWS compute and storage services at the Edge of communications service providers' 5G networks and provides access to cloud services running in a nearby AWS Region. The company says Wavelength minimizes latency and network hops required to connect from a 5G device to an application hosted on AWS because application traffic can reach servers without leaving the mobile providers' network.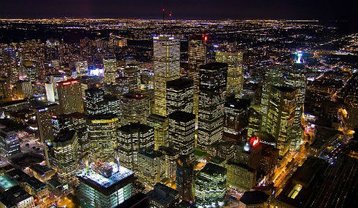 "Today, we are announcing the general availability of AWS Wavelength on the Bell 5G network in Toronto. Enterprises, application developers, and Independent Software Vendors (ISVs), can now use the AWS Wavelength Zone in Toronto to build ultra-low latency applications for mobile devices and end-users in Canada," the company said in the announcement.
Amazon said initial customers for the Wavelength zone in Canada include Drone Delivery Canada, Rudsak, and Tiny Mile.
Drone Delivery Canada, a turnkey logistics service provider, uses AWS Wavelength and Bell 5G to offload computing workloads from the drone to the cloud for faster video analytics processing to improve precision in navigating and landing.
Rudsak uses Bell Public MEC with AWS Wavelength to enable immersive and interactive experiences for their retail customers, including offering them a full 360-degree view of the store.
Tiny Mile is a food delivery start-up based in Toronto that uses small autonomous robots or Rovers to support deliveries. Tiny Mile uses Wavelength and Bell 5G to enable real-time video analytics to detect obstacles and generate automated stop commands with less latency than before.
In the US, Wavelength infrastructure sits on Verizon's 5G network, hosting applications at the telco's data centers in those cities. AWS first announced it was partnering with Verizon in December 2019, when a pilot project was launched in Los Angeles. Wavelength Zones are now available in 17 cities in the US.
AWS has also partnered with Vodafone to launch a Wavelength Zone service in London, UK, as well as the German cities of Berlin, Munich, and Dortmund. The service is also available in Tokyo and Osaka, Japan, through KDDI; and Daejeon, South Korea, through SK Telecom.