Only weeks before he was suddenly fired by OpenAI, CEO Sam Altman was seeking billions from investors to build an artificial intelligence chip company.
The new venture, first reported by Bloomberg, would have been at least somewhat separate from OpenAI, but Altman pitched the business to investors who were not able to invest in the AI startup.
Microsoft, which has since hired Altman and other ex-OpenAI staffers, was among those interested in investing in the new company.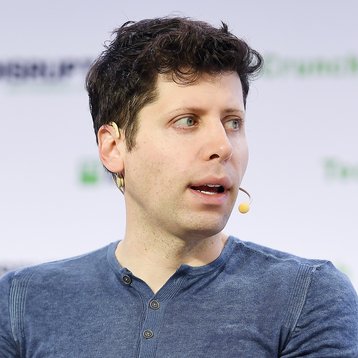 Codenamed project 'Tigris,' the new venture aimed to compete with Nvidia in the AI chip space, but it is not clear if Altman hoped to target both training and inference workloads.
Global shortages of high-end Nvidia GPUs have slowed OpenAI's expansion, limiting the scale of its training efforts and causing challenges with inferencing ChatGPT requests. Nvidia also charges a huge premium for its processors.
In October, Reuters reported that OpenAI was considering developing its own AI chips, and had evaluated a potential acquisition target. It is not clear how involved OpenAI was set to be in Tigris.
Altman traveled to the Middle East in recent weeks to raise funds for the new company, Bloomberg reports. He has also tried to raise money for a new AI-focused hardware device built with former AI design chief Jony Ive.
He has pitched these businesses to SoftBank Group, Saudi Arabia's Public Investment Fund (PIF), Mubadala Investment Co, and others.
At the same time, OpenAI was set to raise billions at an $86bn valuation in an offer led by Thrive Capital. With some companies, like SoftBank, not part of that deal and put on a waitlist, Altman told companies to invest in his side ventures.
With Altman fired from OpenAI, and now heading an AI research team at Microsoft, it's not clear what the status of the AI hardware product and the chip effort is.
Last week, Microsoft announced its own AI chip, the Microsoft Azure Maia AI Accelerator, boasting competitive benchmarks. At the time, the company said that OpenAI would help inform future Microsoft designs.