Belgium's telecom regulator has extended the 2G and 3G spectrum licenses held by a number of Belgian operators until the end of the year.
The Belgian Institute for Postal Services and Telecommunications (BIPT) has granted an extension for operators Proximus, Telenet, and Orange Belgium until the end of December.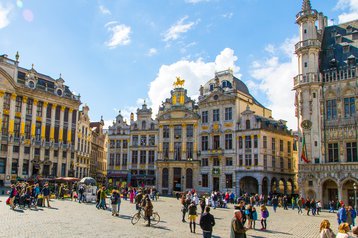 The regulator has granted the extension as it seeks to finalize the new 900MHz, 1800MHz, and 2100MHz permits that were auctioned during the summer.
This latest extension is the third time the licenses have been extended, with the 2G and 3G licenses originally due to expire in March 2021. But the licenses have been extended to ensure a continuity of services.
Operators around the world are shutting down or preparing to close their legacy networks to free up spectrum to support 4G and 5G networks.
Telenet has signaled its intention to switch off its 3G networks by 2024, as part of a phased shutdown, while Orange Belgium plans to switch off 3G a year later, in 2025, with 2G networks to be turned off by 2030 by the latest.
The 3G switch off beyond Belgium
Elsewhere, in Poland, T-Mobile is preparing to switch off its 3G services from September 26, ahead of a full nationwide switch-off by the end of 2023. The operator says it has already completed trial shutdowns in four areas of Swietokrzyskie Voivodeship.
Recently South Africa's communications minister Khumbudzo Ntshavheni outlined plans to shut down its 2G and 3G networks by 2025, while in New Zealand, Vodafone will begin switching 3G off from 2024, once 4G and 5G services are fully rolled out.
All four of the UK's mobile operators have collectively agreed to a switch-off date for all public 2G and 3G networks by 2033, with Tele2 Estonia recently detailing plans to switch off its 3G service by 2025.
Colombian operator Claro expects the deactivation of its 2G network to conclude in February 2023.