Singapore-based cryptominer Bitdeer has completed the construction of a new mining data center in Gedu, Bhutan.
The facility is undergoing power-on testing, with 11,000 mining machines running stably.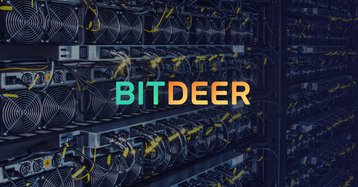 In July, the company announced that it had acquired 23,000 mining machines with an additional 7,000 currently in transit for a total of 30,000 that will eventually be hosted at the facility.
The facility was developed after Bitdeer and Bhutan's investment arm looked to raise $500 million in May 2023. At the time of the fundraising, the project was expected to result in a 100MW data center completed between June and September that would be powered by hydroelectric power. According to Crypto.news, Bhutan spent five percent of its gross domestic product on Bitcoin mining hardware.
Bitdeer's operations include self-mining, hash rate sharing, and mining machine hosting for other miners.
The data center is Bitdeer's first in Asia. The company also operates six data centers for cryptomining in Washington, Texas, and Tennessee in the US, and Norway alongside its partner Druk with a total capacity of 775MW. The company eventually plans to increase this to 1.524GW, though has not specified a timeline.
Linghui Kong, CEO of Bitdeer, said: "We made significant strides on both the operational and infrastructure fronts during July. Our total hash rate under management saw steady year-over-year and monthly growth as we successfully expanded both our self-owned and hosted mining machines under management, underscoring our commitment to scaling our operations.
"Importantly, we mined 220 Bitcoins through our self-mining business in July, a 41 percent year-over-year increase. At the same time, we continued to curtail the power usage at our mining data center in Texas to help stabilize Texas' electric power grid in response to the state's extreme heat this summer, through which we continued to generate power credit."
In April 2023, Bitdeer announced a net loss of $60.4 million for 2022 compared to a net profit of $82.6 million for 2021. Around this time, the company's shares dropped over 35 percent from its Nasdaq debut the year before. This has since returned to a similar level at launch, after a notable peak last month.