South Korean energy and construction firm Bosung Group is to build a new 200MW data center campus in SolaSeaDo, to the south of the country in Jeonnam Province.
The company has partnered with The Green Korea (TGK), a joint venture between South Korean energy investment firm Energy Innovation Partners (EIP) and Diode Ventures, a wholly owned subsidiary of Black & Veatch.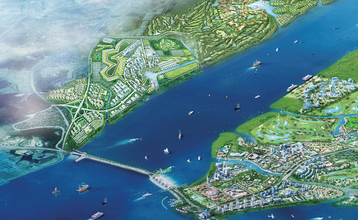 The companies aim to build five 40MW data centers from next year through to 2030, The facilities will be wholly powered by renewable energy. The companies will invest around $2 billion in the project.
Under the agreement, TGK and Bosung Group will establish a special purpose corporation (SPC) to oversee a project for data center development.
SolaSeaDo is a new brand of Yeongam Haenam Tourism & Leisure Enterprise City; a residential-industrial complex on 20.9 million square meters of land in Haenam.
TGK was formed earlier this year to develop energy production sites and data centers.
US-based Diode develops energy and data infrastructure; in 2019, Diode has developed a 120MW Taiwan Solar Project, with Google signing a 10MW power purchase agreement (PPA) for the project. The company is also involved in the Golden Plains Technology Park project in Kansas City.
Focusing on ESG, green energy infrastructure, and power generation, EIP has nearly $100 million worth of assets under management. This appears to be the company's first move into data centers.
More in Construction & Site Selection