Brazilian colocation provider Ascenty has acquired 47,000 sqm (500,000 sq ft) of land in Osasco, greater Sao Paulo for future data center developments.
The Digital Realty-owned company has not shared how many data centers it has planned for the space, but confirmed that it is more than one. For now, Ascenty remains in the investment amount planning stage and has no construction start date.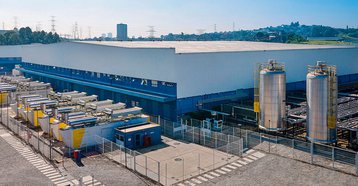 According to Ascenty, the location was selected as it also hosts the regional Network Access Point, has direct access to an Internet exchange traffic point, and is one of the last places in greater Sao Paulo with high availability of energy. The area is also connected to the subsea cable landing station in Praia Grande via Ascenty's fiber optic network.
"Our goal is to expand the operation and meet the growing demand for world-class data centers and excellent connectivity in the São Paulo region, especially for banks, investment funds, fintechs, and means of payment companies," said Marcos Siqueira, Ascenty's VP of operations.
"Four of the five largest banks in Brazil already work with Ascenty, either in colocation or connectivity, and the financial sector one of the three growing fastest in the company."
Ascenty has six data centers either in operation or under construction in the Sao Paulo area. The purchased site in Osasco is nearby another Ascenty data center, Sao Paulo 4, which recently started operations with a 5.5MW capacity that is expected to reach 9MW. In total, the company has 34 data centers with 533MW in operation across Chile, Mexico, Brazil, and Colombia.
This latest purchase comes just months after the company secured $1 billion in financing to fuel its Brazilian expansion. The funding was led by Natixis, Scotiabank, Credit Agricole, Banco MUFG Brasil, and Mizuho. In addition to these banks, the company said another six joined the operation.