Brazillian B2B telco Megatelecom has acquired G8 Telecomunicações.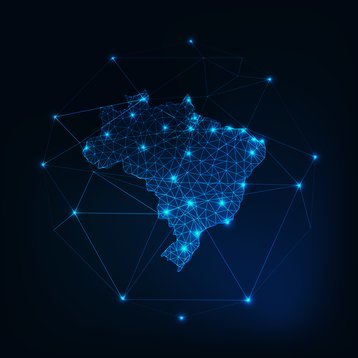 G8, founded in 1997, provides telecom and multimedia connection services for the corporate market across Brazil, as well as colocation services and Edge computing. Terms of the deal were not disclosed.
Through the acquisition, Megatelecom will add G8's 10,000 km fiber optic network and data centers to its existing 12-13,000km of fiber and three data centers in São Paulo and Goiás. According to DataCenterJournal, G8 currently operates four colocation data centers, including the PIX G8 facility and the G8 Teleporto Aracaju, as well as Edge facilities in cities such as Sao Paulo, Goiania, and Brasilia.
At the time of the acquisition, G8's annual revenue came to $12.4 million.
Carlos Eduardo Sedeh, CEO of Megatelecom, said: "The acquisition of G8 Telecomunicações by Megatelecom represents an important step towards geographic expansion in the agribusiness region, increasing the addressable market and opening up new business opportunities for the company.
"In addition, the integration of networks, cross-selling, and the broad exchange of knowledge and solutions between the companies will allow Megatelecom to take its portfolio of IT services to the markets and customers served by the G8 Telecomunicações group. We are excited about the opportunities that will arise, with an asset that is difficult to replicate that will allow us to provide even more complete and innovative solutions in new markets."
Megatelecom will now be operating in multiple regions across Brazil and will focus on investing in network improvements during the first few months. In May of this year, the company announced that it was working on deploying an Edge data center network, a plan that this acquisition will aid. The company wants to deploy dozens of Edge data centers across the country over the next five years, providing 60 to 100 racks.
Megatelecom was founded 25 years ago, and provides B2B telecommunications services including internet access, cybersecurity strategies, and data transmission services.