Brazil's state-owned oil and gas company Petrobras has launched a $17.2 million tender for the operation and maintenance of its data center infrastructure.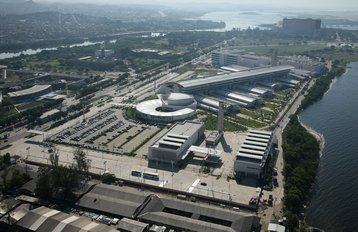 The company is open to proposals until August 11, and according to Petrobras, the winner will be whoever makes the best offer from both a technical and financial perspective.
First reported by BNAmericas, the tender is available to both Brazilian and foreign companies with the correct authorizations to operate in the country. The tender is barred to companies organized in a consortium.
Petrobras needs IT infrastructure support, structured cabling, data storage, and virtualization services from the successful bidder, and it needs to be deployed at multiple sites across the country, including a full-time team at Petrobras' research center, Cenpes, in Rio de Janeiro.
Cenpes is home to the company's supercomputers, including Pegasus which was inaugurated in July 2022 and offers 21 petaflops of computational power. The company acquired a 7.7 petaflops Dell supercomputer in January, called Gaia. The site is also home to the Dragao high-performance computing (HPC) system.
The company operates a hybrid IT setup, including some on-premise infrastructure and employing a multi-cloud strategy with Microsoft and AWS.
Petrobras is planning to invest $78 billion in investments for 2023-2027, $2.1 billion of which will be dedicated to its digital transformation. This year alone, the company will spend ~$50m on cloud computing.