Brazilian data center group V.tal has purchased land in Fortaleza, Brazil, for a data center development.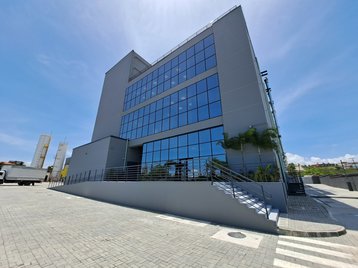 As reported by BNamericas, the facility has been named Mega Lobster and will have 20MW of IT capacity. It will also be the company's first hyperscale-oriented project.
Details surrounding construction such as size, investment, and date were not shared.
The data center will be connected to V.tal's Fortaleza-based subsea cable landing station as well as an Edge data center, known as Big Lobster, which was launched in February with 4MW of capacity.
Mega Lobster will use V.tal's terrestrial fiber grid to connect customers to Ceara's central Internet exchange point.
"The construction of another data center in Fortaleza reinforces the company's strategy of expanding infrastructure in strategic connectivity hubs in the region to meet the growing digital needs of local and global companies," V.tal said in a statement.
V.tal also operates data centers in Rio de Janeiro, Brazil, and Barranquilla, Colombia for a combined total of 10MW. It is planning another data center in Porto Alegre, Brazil.
All of V.tal's facilities are linked by 26,000 kilometers of underwater optical cables that also connect Brazil to Argentina, Chile, Venezuela, Colombia, Bermuda, and the United States. The company owns the largest neutral fiber optic network in Brazil, and in total invested $943 million in data centers, fiber, and modernization in 2022.
More in Construction & Site Selection