Brookfield and Digital Realty are reportedly eyeing acquiring struggling Cyxtera.
Bloomberg reports the bankrupt colo firm has drawn interest for its assets from multiple parties, including Brookfield Infrastructure Partners and Digital Realty Trust, according to people with knowledge of the situation. The companies declined to comment.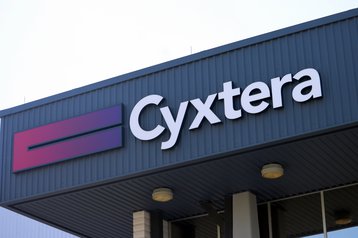 Cyxtera filed for Chapter 11 in early June as it struggled with more than a billion dollars in debts, many of which were long-term debts set to mature over the next year. Earlier this month the company filed a plan of reorganization with the US Bankruptcy Court for the District of New Jersey that would eliminate more than $950 million of Cyxtera's pre-filing debt.
As part of the reorganization, Cyxtera is seeking new investors or a buyer for the company. The company has previously said that six parties are seriously looking at acquiring its assets, though the interested buyers weren't named.
Prior to the bankruptcy, the colo firm operated more than 60 facilities totaling more than 245MW across 29 markets globally - with the majority of its portfolio leased. Since the filing, it has rejected leases at two Prime-owned data centers in Silicon Valley, as well as at a Stack-owned data center in Elk Grove, Illinois, and more facilities in Washington and Amsterdam.
2023 has seen Brookfield acquire Data4 and Compass Datacenters. Brookfield Asset Management jointly owns data center ventures in India (BAM Digital Realty) and Latin America (Ascenty) with Digital Realty, and also owns DCI Data Centers in Australia/New Zealand. Brookfield Infrastructure Partners also owns US-based Evoque, which we profiled in the latest magazine.
While Digital Realty is often relatively quiet on the acquisition front – acquiring South African operator Teraco last year and Nigeria's Medallion DC in 2021 while also investing in Liberty Global's Atlas Edge – the company has made a number of major acquisitions over the years.
Digital Realty's 2019 deal to buy Interxion for $8.4 billion was previously the largest deal in the space, following the company's $7.6bn acquisition of DuPont Fabros Technology in 2017, as well as its $1.9bn purchase of Telx in 2015 and $1.8bn deal for Ascenty in 2018.
Formed out of CenturyLink's colocation business, Cyxtera went public via a SPAC in 2021. The company combined with the Nasdaq-listed Starboard Value Acquisition Corp. (SVAC) in a $3.1bn deal. However, within a year, the company was rumored to be looking to go private again, but has been unable to find a company to acquire it. Reports that it was again looking for a buyer surfaced earlier this year as its debt matured.
Cyxtera is a tenant of facilities owned by the likes of Keppel, Digital Realty and its Digital Core REIT, and Mapletree Industrial Trust. Other data center creditors include IPI, Menlo Equities, Iron Mountain, and Sabey.
In its quarterly earnings report, Digital Realty said that it wrote off $25 million of non-cash straight-line rent and $6m in bad debt reserves related to a tenant that is believed to be Cyxtera.