Sentinum, a subsidiary of Ault Alliance, is planning to add up to 40 artificial intelligence (AI) clusters to its Michigan data center.
The clusters will be equipped with Nvidia and AMD GPUs, and will feature memory, data storage, and networking components.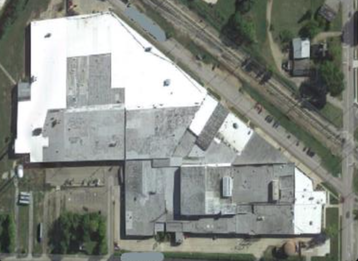 Sentinum, previously known as BitNile, began preparing its data center for the clusters during the second quarter of 2023, adding electrical resources in order to support the increasing computing demand. It is expected that the AI workloads will operate concurrently with the company's Bitcoin mining operations.
The AI clusters will be operated through the company's subsidiary, Alliance Cloud Services LLC which was acquired in May 2022 and offers cloud and hyperscale services out of the 617,000 sq ft (57,322 sqm), 28MW Michigan facility. In August 2023, Sentinum launched colocation and hosting services out of the same data center with promises to diversify away from Bitcoin mining.
The Michigan data center is described as "energy efficient" and could be upgraded in the future to approximately 300MW.
"The deployment of AI clusters at our Michigan data center represents a pivotal step in our technological advancement and strategic growth," said Milton Ault III, executive chairman of Ault Alliance.
"These state-of-the-art AI clusters are expected to significantly enhance our capabilities to support generative AI and machine learning, without disrupting our current Bitcoin mining operations."
The company is also looking to expand its high-performance computing and AI services at its new Montana facility once live. The company broke ground on the 20MW facility in August 2023 and is expected to be operational by the end of the year.
Ault went on to say: "In light of our significant achievements and the current state of Bitcoin mining at a $60 million Bitcoin production run rate, it is perplexing that our market capitalization has not reflected these positive developments. We believe this discrepancy presents a valuable opportunity for market reassessment, as we continue to demonstrate our potential and capabilities."
Since the news of new AI clusters at the Michigan data center, Ault Alliance has revealed that it is facing delisting from the New York Stock Exchange (NYSE).
On November 13 the company received a letter from the NYSE stating that the company was not in compliance with "continued listing standards" as the shares had been selling for a low price per share for a substantial period of time.
Ault Alliance is planning a reverse stock split of its shares to improve its share price. The company has until May 13, 2024, to get its stock price above the required threshold.