British telecom giant BT has paid out over £600,000 ($743,000) over convictions for safety breaches and poor workmanship in London, England since 2010.
According to the Evening Standard, the company has been convicted of at least 97 offenses between 2010 and 2019.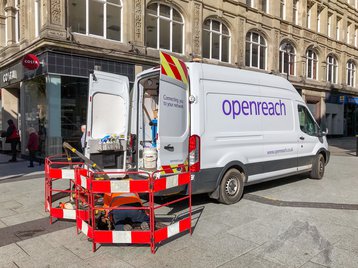 It led the telco to appear in court on 27 different occasions to face charges brought by the capital's councils and Transport for London (TfL).
The publication reports that failures from BT include carrying out work without permits, poor standards of workmanship, leaving unsightly holes in the road, and other safety breaches while work was underway.
In total, BT has forked out £624,000 ($772,000) in the past decade for the offenses it's been found guilty of.
Back in 2017, TfL revealed that it had issued close to 1,000 fixed penalty fines to BT since 2010, with Court data noting that BT has been prosecuted for 19 breaches since the case in 2017, including receiving one fine of £90,000.
The details have emerged as BT is facing fresh prosecution relating to roadworks on Florian Road in Putney, where workers at the site were allegedly called out over safety concerns during work to replace a decaying pole on October 14 last year.
According to the documents, Wandsworth Council inspector Luke Redman reported that heavy machinery and the replacement pole were left unguarded next to parked vehicles which could have caused serious injury or damage.
The work on Florian Road was carried out by Openreach, a subsidiary of BT, which commented that it is "disappointed that the high standards we expect were not met."
Last month BT detailed plans to cut up to 55,000 jobs by the end of the decade, as it outlined its vision around utilizing artificial intelligence (AI).