American evangelist Franklin Graham claims that the charity Samaritan's Purse built its own data center in Colorado to avoid being canceled.
The controversial preacher told the National Religious Broadcasters convention that cloud companies like Amazon Web Services (AWS) would try to "shut up" those proselytizing the gospel due to "wokeness."
Franklin Graham, son of prominent evangelical Christian figure Billy Graham, has been president of Samaritan's Purse since he was 28. Now 70, Graham has been repeatedly criticized for his $661,000 yearly salary - significantly more than what presidents earn at similar non-profit organizations. He also takes home a roughly equal salary at the Billy Graham Evangelistic Association (BGEA).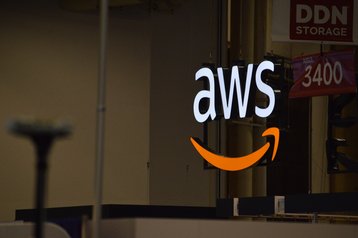 "I believe there's a coming storm that we're all going to [have to] be ready for," he told the audience of about 2,000 attendees, the Washington Times reports. "It's not going to be good. The world is deteriorating so quickly. It seems like every demon in Hell has been turned loose."
After asking the crowd how many relied on AWS for cloud services and seeing a sea of hands, Graham continued: "If you can't store your data and you can't retrieve your data, your organization is not going to last much longer."
He claimed that cancelation could happen at any moment. "Now, if you don't preach the Gospel, you don't have anything to worry about," he said. "If you're not going to talk about sin, you don't have anything to worry about. But if you're going to try to preach and proclaim the Gospel, they're going to try to shut you up."
Graham said that's why Samaritan's Purse built its own data center, but appears to also be viewing it as a revenue opportunity. "We built it big enough so that we can help other organizations if they want to store their data there, too," he said.
Few details about the facility exist, but it is indeed operated by the charity, rather than just being space in a colocation facility. The Aurora, Denver data center has an Uptime Tier III Design rating, while employee job listings say that it is designed to grow to 600MW, although this cannot be independently confirmed.
Graham continued: "Just don't sit there on your hands and let the storm hit and then have this look on your face like 'I didn't know that was coming. I didn't see that coming.' You'd better see it coming. The world hates us, and Jesus told us 'the world hated me first' and they're gonna hate you. If you stand for Christ, the world hates you."
AWS and other cloud companies have never canceled any customer contracts based on religious persuasion, and the corporation would likely open itself up to serious legal ramifications if it did (as well as being dragged into the messy culture war that has gripped much of the West). "It's not true to claim that AWS discriminates based on customer viewpoints," the company said in a statement. "In fact, AWS provides services to millions of customers across the political, business, and ideological spectrum."
Its acceptable use policy prohibits content that "promotes child sexual exploitation," or seeks "to threaten, incite, promote, or actively encourage violence, terrorism, or other serious harm," but does not ban the preaching of the Gospel.
It took months of users reporting violent and racist behavior on right-wing social media platform Parler for AWS to evaluate its contract with the company. Only after the January 6 United States Capitol attack did AWS announce it would remove Parler from its cloud service. However, the company provided Parler with multiple opportunities to remove the content, and gave it time to migrate its data, rather than the sudden cancelation Graham warned of.
Graham has called Islam "a religion of hatred," claimed officials in the Obama administration had connections to the Muslim Brotherhood, and called homosexuality a sin.