Chilean telco GTD has ended discussions to sell its data center division to Macquarie.
La Tercera reports that GTD has withdrawn from a previously accepted non-binding offer from investment firm Macquarie Capital. The deal would have been for the acquisition of 49 percent of a new subsidiary covering the telco's data centers in Chile, Peru, and Colombia.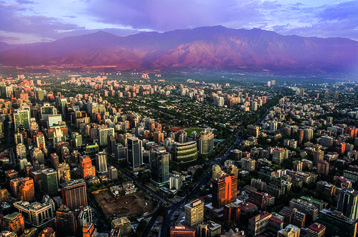 "As reported by essential fact on March 16, 2023, on December 28, 2022, the company accepted a non-binding offer from Macquarie Capital (Chile) SpA for the potential acquisition of 49 percent of the shares of a subsidiary to be established by the company and whose assets would be the data centers located in Chile, Peru, and Colombia, and certain land owned by them in said countries, to be used for future data center developments," said Fernando Gana, general manager of GTD Grupo Teleductos told the Commission for the Financial Market (CMF).
"After receiving non-binding indications of value, the board of directors of the company in an extraordinary session held on June 20, 2023, has decided not to persevere in the transaction, which has been reported to Macquarie (Chile) SpA, ending the negotiations. with that entity," he added.
Founded in 1980, GTD currently operates six data centers across Chile, Colombia, and Peru; three in Santiago and one in Peurto Monnt, and one each in Medellin and Lima.
The company also plans to build facilities in Peru's Lurín and Colombia's Barranquilla as part of a five-year, $600 million investment plan.
GTD had been seeking a minority investment partner for its data center business, with 25 parties reportedly showing interest.
The telco originally accepted Macquarie's offer for 49 percent of the business in March of this year, though terms were not disclosed.
Macquarie's data center investments include AirTrunk, Virtus, NTT, and Aligned, which recently acquired Brazil's Odata.