China Merchants Group has made a bid to acquire Chinese data center firm ChinData. The company is already subject to a take-private bid from existing investor Bain.
Bloomberg reports an arm of the state-owned conglomerate has made a $3.4 billion takeover bid for Chindata Group Holdings Ltd.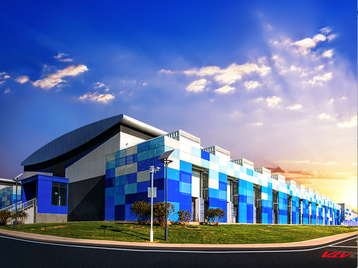 In June Bain Capital submitted a non-binding proposal to acquire all of the outstanding ordinary shares of the company and take the company private, which ChinData was still considering.
China Merchants has made a non-binding offer of $9.20 in cash per American depositary share, compared to $8 per ADS from Bain. ChinData's stock is trading at around $7.24 at the time of writing, having been valued as high as $9 earlier this year.
ChinData operates more than 17 data centers across China, Malaysia, and Thailand, with its non-Chinese facilities operated by subsidiary Bridge Data Centres, which is also building a site in India. TikTok owner ByteDance is a major ChinData customer.
China Merchants said it views Chindata's employees as instrumental to its success and plans to retain key staff to the extent possible. It plans to work closely with Chindata management to accelerate the next stage of its growth strategy and further unlock its capabilities as Asia's leading data center platform, according to a statement.
Bain bought ChinData in 2019 from Wangsu Science & Technology Co. and merged it with its portfolio firm Bridge Data Centres. The combined company went public in 2020. Bain still owns around 42 percent of ChinData, with SK Holdings taking a stake in the company in 2020.
ChinData was reportedly fielding acquisition offers last year.
China Merchants was reportedly considering a bid for ChinData, but nothing came of the reports.
Likewise, local operator GDS and EQT-backed EdgeConneX were mulling potential bids, which again came to nothing.
Founded in Shanghai in 1872 as the China Merchants Steam Navigation Company, today China Merchants operates in shipping, energy, logistics, finance, healthcare, real estate, and numerous other industries under the auspices of the Chinese Ministry of Transport.